Standard Double Rooms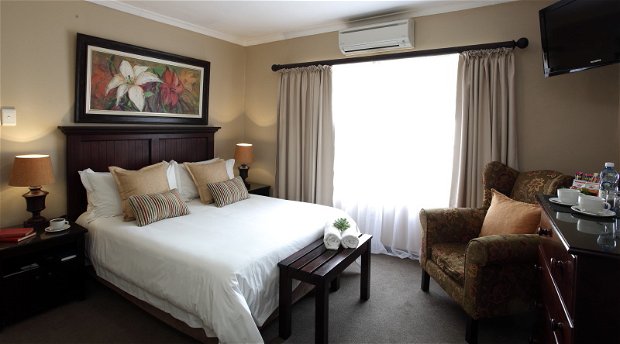 Indulge in luxury at our Middelburg Karoo accommodation, where en-suite bedrooms boast solar-powered amenities for uninterrupted TV and lighting during load shedding. Enjoy modern comforts like air conditioning, DSTV, and WiFi. Stylish and secure, with complimentary breakfast and parking included.
Discover unparalleled luxury in the heart of Middelburg Karoo with our exclusive accommodation. Our en-suite bedrooms redefine comfort, equipped with solar-powered amenities ensuring uninterrupted TV and lighting even during load shedding. Each room features modern conveniences like air conditioning, DSTV, and WiFi. The stylish and contemporary design creates a sophisticated ambiance. Guests can enjoy the peace of mind with secure parking, and a complimentary breakfast adds a delightful start to each day. Experience the epitome of refined living in the tranquil beauty of Middelburg Karoo.